In the News
---
BOROUGH OFFICES SUMMER HOURS
Monday through Thursday: 8:15 a.m. to 5:00 p.m.
Friday: 8:15 a.m. to 12:30 p.m.
SEA BRIGHT JUNIOR LIFEGUARD PROGRAM UPDATE
SESSION 1 (July 9 - 20) REGISTRATION IS CLOSED.
SESSION 2 (July 23 - August 3) REGISTRATION IS OPEN AND ACCEPTING APPLICATIONS UNTIL FURTHER NOTICE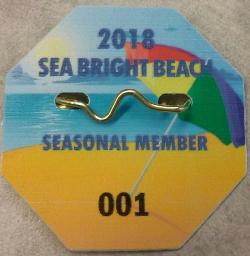 2018 SEASON BEACH BADGES
SEASON BEACH BADGES ARE AVAILABLE FOR PURCHASE AND PICK-UP AT THE BEACH OFFICE, which is located in the main municipal parking lot. The Beach Office is open every day from 9 a.m. to 5 p.m., through Labor Day, Monday, September 3rd. Cash or check accepted at the Beach Office. Credit/debit card accepted when purchasing badges on app at viplypass.com.
Regular Badges (age 12 - 65): $100.00 ea.
Senior Badges (age 65 and over): $35.00
Disabled Badges: $35.00
No charge for active members of the military and immediate family members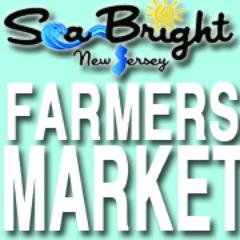 2018 SEA BRIGHT FARMERS' MARKET
Thursdays, from June 7th through September 27th, between the hours of
1:00 and 6:00 p.m., rain or shine. Interested vendors may contact sbmarketmanagers@gmail.com.
FOR IMMEDIATE RELEASE: Monmouth County is testing alternative schedule for Rumson-Sea Bright Bridge marine traffic
Test will run from May 25th through September 3rd
RUMSON, NJ – The Rumson-Sea Bright Bridge (S-32) over the Shrewsbury River will operate on an alternative marine traffic schedule, opening on the hour on Fridays, Saturdays, Sundays and holidays from May 25 through Sept. 3 as part of a trial test period this summer.
Click 'More' to read the complete Press Release.
BEACH ACCESS UPDATE
May 25, 2018
Currently we have 4 access points to the Municipal Beach:
- Stairs behind Borough Hall
- Stairs at south end of Municipal Parking Lot,
next to Beach Office
- Ramp at northern end of parking lot
- Stairs and ADA ramp at Anchorage Beach

BEACH BIRD NESTING UPDATE
Sea Bright Update 6/29
Sea Bright's Piping Plovers are beginning to take flight!
The first Sea Bright fledges were observed this week. Piping Plover chicks take approximately 25 days to fledge. The juveniles are typically capable of flight by day 25, but some can take up to 35 days. The juveniles are still highly sensitive to predators and disturbance at this young age. If you happen to see the chicks or juveniles on the beach, please keep your distance and observe them from afar.
Please click 'More' for the rest of the story.
MAJOR BOROUGH PROJECTS UPDATE
With Spring arriving it is a good time to take a look at the progress of our major projects. Three of these projects are moving toward completion prior to the start of the summer season, and the fourth will be starting this Spring.
• New Beach Pavilion and Library • Cell Tower • Sea Wall Repair and Construction Project • Municipal Complex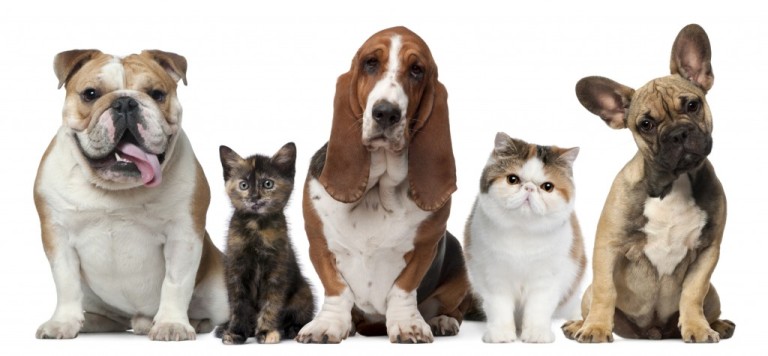 2018 DOG AND CAT LICENSING
All dogs and cats in the Borough of Sea Bright, seven (7) months of age or older, MUST BE LICENSED EACH YEAR. The license for your dog or cat must be renewed no later than one year from the Issue Date of last year's renewal. A late fee of $5.00 will be imposed for a late license renewal.
The state requires the rabies vaccination expiration date must be current at time of renewal and extend at least ten (10) months into the licensing period.
You may renew licenses in person at Borough Hall or by mail. Please click 'More" for further details.
TWO RIVERS REGION: MAP WHAT MATTERS TO YOU
Click 'More' to learn how to participate in mapping out the most important places in your community and help protect them from floodwaters.
This site best viewed using Internet Explorer v.11, Google Chrome or Firefox.
Older browsers may not display the site as well. For your safety while using the internet, we suggest always using the latest browser version available.
---
Email Notifications
The registration for the Borough of Sea Bright Email Notifications is an opt-in system and you must register to receive email notices. You may unsubscribe at any time.
Please note that municipal email lists are considered a public record under New Jersey's Open Public Records Act.
You may select specific categories that will send out an email weekly (if there are updates), when the web site is updated, you will receive an email from seabright@zumu.com telling you what has been updated and containing a link directly to the updated information.

Please note: 
If no category is chosen, you will receive general updates and emergency information, no more that once weekly (except in an emergency). 
 
If your email address changes, you must re-register using the new email address.
Upcoming Events
Mon Jul 16
Sea Bright Library Children's Program: 3:45 p.m. - Family Yoga, all ages
Tue Jul 17
Regular Council Meeting - 7:00 p.m.
Fri Jul 20
Borough Hall hours today: 8:15 a.m. to 12:30 p.m.
Mon Jul 23
Sea Bright Library Children's Program: 3:45 p.m.- Crafts for Kids
Fri Jul 27
Borough Hall hours today: 8:15 a.m. to 12:30 p.m.
Mon Jul 30
Sea Bright Library Children's Program: 3:00 and 3:45 p.m.- Penguin visit from Jenkinson's Aquarium
Wed Aug 1
3rd Quarter Taxes Due
Fri Aug 3
Borough Hall hours today: 8:15 a.m. to 12:30 p.m.
Thu Aug 9
Council Workshop Meeting - 8:30 a.m.
Fri Aug 10
Borough Hall hours today: 8:15 a.m. to 12:30 p.m.
Tue Aug 14
Regular Council Meeting - 7:00 p.m.
<!- box:box1 -->
Administration
» Administration
» Mayor
» Borough Council
» 2018 Meeting Schedule (pdf)
» Minutes and Agendas
» Meeting Podcasts
» Resolutions
» Ordinances
» Budgets
» Borough Codes
» Community
» Audit Reports
<!- box:box3 -->
Employment Opportunities
» TEMPORARY SEASONAL LABORER 2018 (pdf)
» Application for Employment (pdf)
<!- box:box3 -->
Requests for Proposals and Bids
» BID TAB - NEW MUNICIPAL COMPLEX, March 1, 2018 (pdf)
<!- box:box3 -->