<!- sidebar-file='/sites/www.seabrightnj.org/web/sbnj/_zumu_sidebar.html' -->
Municipal Office Hours
Monday through Friday
8:30am - 4:30pm
<!- box:box1 -->
Departments
» Borough Directory
» Administrator
» Assessor
» Beach
» Board of Health
» Building Department
» Council & Committees
» Emergency Management
» EMS
» Fire Department
» Library
» Municipal Court
» Unified Planning Board
» Police Department
» Public Works
» Recreation Department
» Sewer Utility Department
» Tax Department
<!- box:box1 -->
Community
» Rebuilding Our Public Facilities
» Streetscape Project
» Flooding Information and Resources
» Services - Garbage, Utilities, Alerts, and more
» Schools
» Sea Breeze Newsletter
» Sandy Recovery
» Community Information
» Helpful Links
<!- box:button -->
---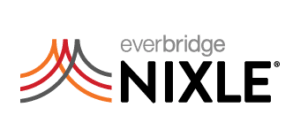 Monmouth County Hurricane Evacuation Zones
Library
Everyone welcome!
Sea Bright Library and Cultural Arts Center
Come in and join us for an enriching and enjoyable time in our new location!
Sea Bright Beach Pavilion, 1097 Ocean Avenue, 2nd Floor
THE SEA BRIGHT LIBRARY AND CULTURAL ARTS CENTER IS CLOSED UNTIL FURTHER NOTICE
All Library and Cultural Arts events have been cancelled until further notice.
Thank You.
Welcome to the Sea Bright Library and Cultural Arts Center:
a small, friendly library which welcomes residents as well as travelers to its facilities. We offer a variety of services: faxing, copying, computer access, artists' exhibits, as well as the most recent bestsellers and DVDs.
Library Director: Jane Farmer
Email: jfarmer@seabrightnj.org

Program Director: Alessandra Scalgione
Email: ascalgione@seabrightnj.org

Telephone : 732-383-8092
Sea Bright Library Hours March 2 - December 30, 2020
Monday - 10:00 am - 5:00 pm
Tuesday - 10:00 am - 5:00 pm
Wednesday - 10:00 am - 5:00 pm
Thursday - 10:00 am - 5:00 pm
Friday - 10:00 am - 5:00 pm
Saturday - 9:00 am - 12:00 noon