<!- sidebar-file='/sites/www.seabrightnj.org/web/sbnj/_zumu_sidebar.html' -->
Municipal Office Hours
1099 Ocean Avenue
Sea Bright, NJ 07760
Monday through Friday
8:30am - 4:30pm
<!- box:box1 -->
Departments
» Borough Directory
» Administrator
» Assessor
» Beach
» Board of Health
» Building Department
» Council & Committees
» Emergency Management
» EMS
» Fire Department
» Library
» Municipal Court
» Unified Planning Board
» Police Department
» Public Works
» Recreation Department
» Sewer Utility Department
» Tax Department
<!- box:box1 -->
Community
» Rebuilding Our Public Facilities
» Streetscape Project
» Flooding Information and Resources
» Services - Garbage, Utilities, Alerts, and more
» Schools
» Sea Breeze Newsletter
» Sandy Recovery
» Community Information
» Helpful Links
<!- box:button -->
---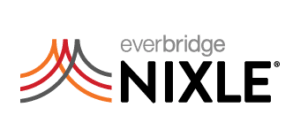 Monmouth County Hurricane Evacuation Zones
The Official Site of the Borough of
Sea Bright, New Jersey
In the News
---
FREE COVID-19 TESTING FOR MONMOUTH COUNTY RESIDENTS
The Monmouth County Board of Chosen Freeholders and the Grunin Foundation have partnered to bring FREE COVID Testing to your community. No appointment necessary. Simply walk up during the times listed, and a health professional will conduct the test. You do not have to be symptomatic. The test consists of an oral or nasal swab./Click 'More" for locations, dates, and times.
NEW JERSEY VOTES SAFE - SIMPLE - SECURE
Click "More" to see information from the state about voting on November 3rd, 2020.
MONMOUTH COUNTY VOTES
Monmouth County Clerk Christine Giordano Hanlon is advising Monmouth County voters that pursuant to State law, major changes have been made to the November 3, 2020 General Election process. For information, including BALLOT DROP BOX LOCATIONS, Click "More."
SHREWSBURY RIVERFRONT PARK MATCHING GRANT
The Borough has applied for an Open Space Grant from Monmouth County to finish the remaining elements of Shrewsbury Riverfront Park. This will be phase 2 of the park development on the site of the former Anchorage Apartments. Phase 1 was covered under a similar grant. This grant will provide for a Pavilion on the Paver area, benches, and picnic tables, along with beds of native plants and an irrigation system. We are partnering with Monmouth Conservation Foundation to raise funds that will be used as the town's match. Please click on the link below for additional information on the project and how to make your tax-deductible contribution.
PLEASE REMEMBER TO COMPLETE A 2020 CENSUS FOR YOUR SEA BRIGHT ADDRESS BEFORE SEPTEMBER 30, 2020.
It's important to complete a 2020 Census for all properties, including seasonal homes.
Click on more for instructions.
SEA BRIGHT PARKING PERMITS
Sea Bright parking permits are available to all eligible Sea Bright residents and business owners. Come to the new municipal complex, 1099 Ocean Avenue, and dial 732-842-0010 for assistance.

We are enforcing all parking regulations including street sweeper violations.

If you have any questions please contact the Sea Bright Police.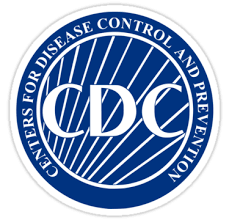 CENTERS FOR DISEASE CONTROL AND PREVENTION: CORONAVIRUS DISEASE 2019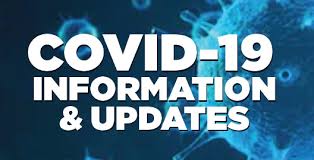 INFORMATION, NOTICES, AND DIRECTIVES FROM LOCAL, STATE, AND FEDERAL GOV'T
UNTIL FURTHER NOTICE THE BUILDING DEPARTMENT HAS SUSPENDED TUESDAY EVENING'S 5:00 TO 7:00 P.M. HOURS.
Please telephone the Construction Secretary with any questions. 732-842-0099, ext. 110. Thank you.
NINETEENTH AMENDMENT RATIFIED 100 YEARS AGO!
2020 marks the Centennial of the ratification of the 19th Amendment which granted women the right to vote in the United States of America. The Monmouth County Clerk's Office has launched a year-long initiative to commemorate the centennial and to encourage the residents of Monmouth County to reflect upon the importance of voting rights and this historic milestone in American Democracy.
Click "More" for additional information and for Sea Bright's Resolution No. 45-2020 Commemorating the Centennial of the Ratification of the 19th Amendment.
ATTENTION: SEA BRIGHT RESIDENTS
Any parent who has concerns about the development of a preschool child attaining age 3 within the next year, a child between the ages of 3 and 5, or a school age child between the ages of 6 - 21 should contact the Oceanport Child Study Team. For additional information click on "More."
BEACH ACCESS
Currently we have 6 access points to the Municipal Beach:
- Stairs behind Borough Hall
- Stairs at south end of Municipal Parking Lot,
- Stairs at each side of the Sea Bright Beach Pavilion
- ADA ramp at north side of the Sea Bright Beach Pavilion
- Non-ADA ramp at north end of the Municipal Parking Lot
- Stairs and ADA ramp at Anchorage Beach

FINAL DESIGN PHASE FOR MONMOUTH COUNTY SEABRIGHT-RUMSON BRIDGE
The new project specific website is available for viewing and providing comments on the final design phase for the Sea Bright-Rumson Bridge S-32. Click on "More" for link to website.
FROM JCP&L: A NOTICE TO CUSTOMERS WHO USE ELECTRICALLY OPERATED LIFE-SUPPORT EQUIPMENT
If any member of your household depends on electrically operated life-support equipment, please let us know by calling 1-800-662-3115. Jersey Central Power & Light will send you a form that must be completed and signed by your physician every year to verify that you have life-support equipment.
When we receive your completed form, we will add your name to our critical care list. The list will be used during a power outage to contact all critical care customers by telephone if the outage may affect their electric service for more than 24 hours. In addition, the list will be provided to county and municipal Offices of Emergency Management.
There is no charge for this service.
It's also important that life-support customers have a contingency plan, such as a battery back-up.
If you have any questions about our Critical Customer Care Program, or to sign up, please call 1-800-662-3115.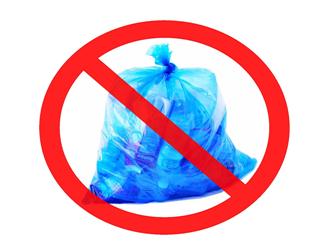 RECYCLING REMINDER
Single stream co-mingled bottles, cans, plastic, newspaper, and cardboard are to be left loose in your recycling bins. Items to be recycled will NOT be collected if placed in plastic bags. Recycling is collected on Wednesday mornings and should be placed curbside after 7:00 p.m. on Tuesday evening. Thank you.
This site best viewed using Internet Explorer v.11, Google Chrome or Firefox.
Older browsers may not display the site as well. For your safety while using the internet, we suggest always using the latest browser version available.
---
Email Notifications
The registration for the Borough of Sea Bright Email Notifications is an opt-in system and you must register to receive email notices. You may unsubscribe at any time.
Please note that municipal email lists are considered a public record under New Jersey's Open Public Records Act.
You may select specific categories that will send out an email weekly (if there are updates), when the web site is updated, you will receive an email from seabright@zumu.com telling you what has been updated and containing a link directly to the updated information.

Please note: 
If no category is chosen, you will receive general updates and emergency information, no more that once weekly (except in an emergency). 
 
If your email address changes, you must re-register using the new email address.
Upcoming Events
Tue Oct 6
7:00 p.m. Regular/Closed Session Council Meeting
<!- box:box1 -->
Administration
» Administration
» Mayor
» Borough Council
» 2020 Meeting Schedule (pdf)
» Minutes and Agendas
» Meeting Podcasts
» Resolutions
» Ordinances
» Budgets
» Borough Codes
» Community
» Audit Reports
<!- box:box3 -->
Employment Opportunities
» APPLICATION FOR EMPLOYMENT (pdf)
» 2020 SEASONAL FIRE APPLICATION (pdf)
<!- box:box3 -->
Requests for Proposals and Bids
» RFP Real Property Data Valuation (pdf)
<!- box:box3 -->