<!- sidebar-file='/sites/www.seabrightnj.org/web/sbnj/_zumu_sidebar.html' -->
Municipal Office Hours
Monday through Friday
8:30am - 4:30pm
<!- box:box1 -->
Departments
» Borough Directory
» Administrator
» Assessor
» Beach
» Board of Health
» Building Department
» Council & Committees
» Emergency Management
» EMS
» Fire Department
» Library
» Municipal Court
» Unified Planning Board
» Police Department
» Public Works
» Recreation Department
» Sewer Utility Department
» Tax Department
<!- box:box1 -->
Community
» Rebuilding Our Public Facilities
» Streetscape Project
» Flooding Information and Resources
» Services - Garbage, Utilities, Alerts, and more
» Schools
» Sea Breeze Newsletter
» Sandy Recovery
» Community Information
» Helpful Links
---
Monmouth County Hurricane Evacuation Zones
The Official Site of the Borough of Sea Bright, NJ
In the News
---
MEMORIAL DAY SERVICE
Sea Bright Mayor and Council members, along with Police, First Aid and Fire Departments will lead this year's Service on Memorial Day, Monday, May 27th at 11 a.m., at cell tower behind Borough Hall. There will be a traditional wreath ceremony and flag lowering in honor of Sea Bright residents who have sacrificed their lives in military action.
Following the program light refreshments will be served to all who attend. All interested are invited to gather at the Sea Bright United Methodist Church Monday, May 27, @ 11 a.m.
Any questions, please contact Don Klein at dklein@seabrightnj.org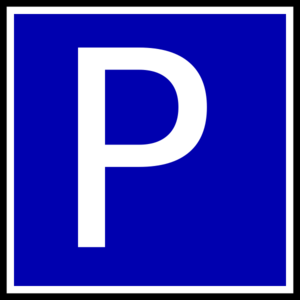 PAID PARKING
Paid parking is in effect Friday, May 24th through Monday, September 2nd. $1.00/hour, 9 a.m.-9 p.m. Pay at the kiosks using cash (exact change only/$1.and $5.bills) or credit card. Parking may also be paid on your mobile device.
Download the app: mPay2Park.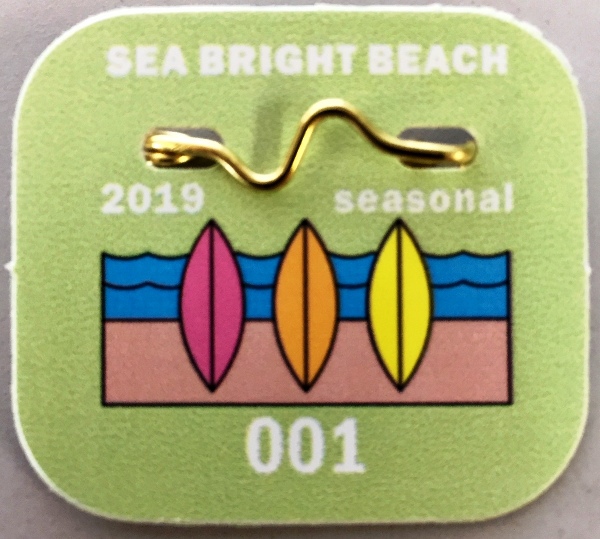 2019 SEA BRIGHT BEACH BADGES
Badges are available at the Beach Pavilion, 1097 Ocean Avenue, on weekends and holidays starting Saturday, May 25th until Saturday, June 15th. As of June 15th, badges are available 7 days/week, 9 a.m. to 5 p.m. Badge prices: Regular $100., Senior $35.00,Disabled $35.00
WE'VE GONE MOBILE! YOU MAY PURCHASE BADGES ON YOUR MOBILE DEVICE 24/7!
Download Viply mobile app. (www.viplypass.com)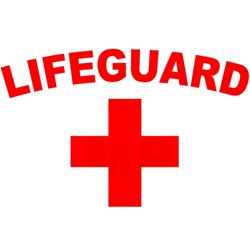 LIFEGUARD SCHEDULE
Lifeguards will be on duty Saturdays, Sundays, and holidays ONLY starting Saturday, May 25th until Saturday, June 15th. Beginning June 15th, lifeguards will be on duty at the main Municipal Beach and Anchorage Beach full time, 7 days/week.
FROM BRETT M. FRIEDMAN, CHIEF OF POLICE: RESIDENTIAL PARKING PERMITS
These permits allow side street residents to park within Resident Permit Parking Zones. Only two (2) permits will be issued per household/unit; tenants/renters and property owners do not each receive permits; only 2 per household/unit total. Per Sea Bright Borough Ordinance 201-38, Residential Permit Parking is designated on the following streets. Only households/dwellings located on the following streets are entitled to permits: Beach Street, Beach Way, Center Street, Church Street, East Church Street, East New Street, Front Street, New Street, Normandie Place,
(Only Normandie Place addresses - NOT Ocean Avenue addresses backing up to Normandy Place,) North Way, Peninsula Avenue, River Street, South Street, Surf Street,
Via Ripa, and Waterview Way.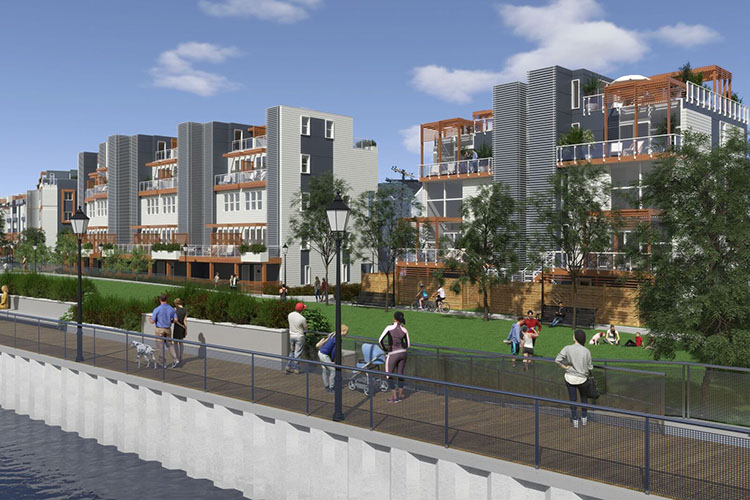 PLANS FOR POTENTIAL DEVELOPMENT PROJECT ALONG THE RIVER
At a Town Hall meeting held on December 11, 2018, the owners of the downtown river front property presented concept plans for a potential development project along the river. At the meeting, Trip Brooks, Developer and Representative for the property owners, agreed to make the plans available online for members of the community.
Click "More" to find a link to the developer's website.
PROPOSAL: REDEVELOPMENT OF DOWNTOWN PROPERTIES
The Break at Sea Bright Master Plan is proposed as
(1) vision to be developed over
(2) phases to build
(3) structures.
Click "More" to find visuals conveying the overall plan and a detailed description of each project.
THE SEA BRIGHT LIBRARY AND CULTURAL ARTS CENTER IS OPEN at its EXCITING NEW LOCATION:
Sea Bright Beach Pavilion, 1097 Ocean Avenue, 2nd Floor. Hours: Monday - Friday 10am-5pm and Saturday 9am-12pm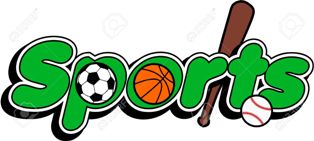 HIGHLANDS RECREATION: SPRING SPORTS AGES 2 - 7, GIRLS AND BOYS, ALL ABILITIES
Multi-Sport Weekly Classes and Soccer Weekly Classes
Click 'More' for information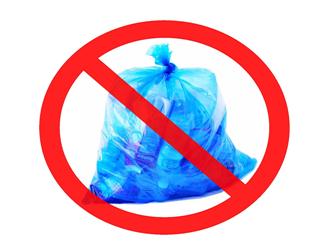 RECYCLING REMINDER
Single stream co-mingled bottles, cans, plastic, newspaper, and cardboard are to be left loose in your recycling bins. Items to be recycled will NOT be collected if placed in plastic bags. Recycling is collected on Wednesday mornings and should be placed curbside after 7:00 p.m. on Tuesday evening. Thank you.
BEACH ACCESS
Currently we have 6 access points to the Municipal Beach:
- Stairs behind Borough Hall
- Stairs at south end of Municipal Parking Lot,
- Stairs at each side of the Sea Bright Beach Pavilion
- ADA ramp at north side of the Sea Bright Beach Pavilion
- Non-ADA ramp at north end of the Municipal Parking Lot
- Stairs and ADA ramp at Anchorage Beach

MAJOR BOROUGH PROJECTS
Progress of our major projects: Three of these projects have been completed, and the fourth is moving towards completion.
• New Beach Pavilion and Library • Cell Tower • Sea Wall Repair and Construction Project • Municipal Complex
TWO RIVERS REGION: MAP WHAT MATTERS TO YOU
Click 'More' to learn how to participate in mapping out the most important places in your community and help protect them from floodwaters.
This site best viewed using Internet Explorer v.11, Google Chrome or Firefox.
Older browsers may not display the site as well. For your safety while using the internet, we suggest always using the latest browser version available.
---
Email Notifications
The registration for the Borough of Sea Bright Email Notifications is an opt-in system and you must register to receive email notices. You may unsubscribe at any time.
Please note that municipal email lists are considered a public record under New Jersey's Open Public Records Act.
You may select specific categories that will send out an email weekly (if there are updates), when the web site is updated, you will receive an email from seabright@zumu.com telling you what has been updated and containing a link directly to the updated information.

Please note: 
If no category is chosen, you will receive general updates and emergency information, no more that once weekly (except in an emergency). 
 
If your email address changes, you must re-register using the new email address.
Upcoming Events
Mon May 27
Memorial Day Service - 11 a.m., at cell tower behind Borough Hall, 1167 Ocean Ave. Refreshments to follow at United First Methodist Church, 1104 Ocean Ave.
Borough Offices closed in observance of Memorial Day
Tue May 28
Planning Board Meeting - 7:30 p.m.
LOCATION FOR MEETINGS OF THE PLANNING BOARD:SEA BRIGHT BEACH PAVILION, 1097 OCEAN AVENUE
Wed May 29
Oceanport Board of Ed. Meeting,Regular Action,7:00 p.m., Maple Place School, 2 Maple Pl., Oceanport, NJ 07757
Thu May 30
Sea Bright Library & Cultural Arts Center:
Baby & Toddler Playgroup, Ages 0-24 months, 10:30am-11:15am
Our warm and inviting space allows you and your child to free-play with access to fun and engaging educational toys as well as our children's books collection!
Please Note: This is an unstructured program that requires the presence of a parent or caregiver.
Wed Jun 5
Primary Election - 6:00 a.m. - 8:00 p.m.
Tue Jun 11
Planning Board Meeting - 7:30 p.m.
LOCATION FOR MEETINGS OF THE PLANNING BOARD:SEA BRIGHT BEACH PAVILION, 1097 OCEAN AVENUE
Wed Jun 12
Sea Bright Library & Cultural Arts Center:
Adult Programs - BOOK CLUB, 2-3:30pm
This week Book Club will be discussing: The Girl Who Wrote in Silk by Kelli Estes. Next month's discussion: I Always Loved You by Robin Oliveira – July 10th
Thu Jun 13
Council Workshop Meeting - 8:30 a.m.
Tue Jun 18
Regular Council Meeting - 7:00 p.m.
Wed Jun 19
Oceanport Board of Ed. Meeting,Committee of the Whole,7:00 p.m., Maple Place School, 2 Maple Pl., Oceanport, NJ 07757
<!- box:box1 -->
Administration
» Administration
» Mayor
» Borough Council
» 2019 Meeting Schedule (pdf)
» Minutes and Agendas
» Meeting Podcasts
» Resolutions
» Ordinances
» Budgets
» Borough Codes
» Community
» Audit Reports
<!- box:box3 -->
Employment Opportunities
» Seasonal Laborer Position (pdf)
» Application for Employment (pdf)
» Sea Bright Ocean Rescue (pdf)
» Sea Bright Beach Badge Checkers (pdf)
<!- box:box3 -->
Requests for Proposals and Bids
<!- box:box3 -->