<!- sidebar-file='/sites/www.seabrightnj.org/web/sbnj/_zumu_sidebar.html' -->
Municipal Office Hours
1099 Ocean Avenue
Sea Bright, NJ 07760
Monday through Friday
8:30am - 4:30pm
<!- box:box1 -->
Departments
» Borough Directory
» Administrator
» Assessor
» Beach
» Board of Health
» Building Department
» Council & Committees
» Emergency Management
» EMS
» Fire Department
» Library
» Municipal Court
» Unified Planning Board
» Police Department
» Public Works
» Recreation Department
» Sewer Utility Department
» Tax Department
<!- box:box1 -->
Community
» Rebuilding Our Public Facilities
» Streetscape Project
» Flooding Information and Resources
» Services - Garbage, Utilities, Alerts, and more
» Schools
» Sea Breeze Newsletter
» Sandy Recovery
» Community Information
» Helpful Links
<!- box:button -->
---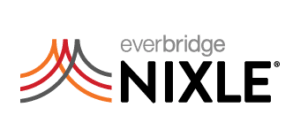 Monmouth County Hurricane Evacuation Zones
The Official Site of the Borough of
Sea Bright, New Jersey
---
Email Notifications
The registration for the Borough of Sea Bright Email Notifications is an opt-in system and you must register to receive email notices. You may unsubscribe at any time.
Please note that municipal email lists are considered a public record under New Jersey's Open Public Records Act.
You may select specific categories that will send out an email weekly (if there are updates), when the web site is updated, you will receive an email from seabright@zumu.com telling you what has been updated and containing a link directly to the updated information.

Please note: 
If no category is chosen, you will receive general updates and emergency information, no more that once weekly (except in an emergency). 
 
If your email address changes, you must re-register using the new email address.
Upcoming Events
Mon Jan 18
Borough offices Public Library are closed today in recognition of Martin Luther King, Jr. Day.
Tue Jan 19
7:00 P.M. Regular Council Meeting - See link under In The News for meeting access info.
Tue Jan 26
7:30 p.m. Planning/Zoning Board Meeting
Find meeting agenda and access information at seabrightnj.org/ In The News (This page, center column)
To access application materials, including plans, please go www.seabrightnj.org, Unified Planning Board in left menu, Agendas and Minutes page, Supporting Documentation section.
<!- box:box1 -->
Administration
» 2021 Council Meeting Schedule (pdf)
» Administration
» Mayor
» Borough Council
» Minutes and Agendas
» Audio-Visual Meeting Recordings
» Meeting Podcasts
» Resolutions
» Ordinances
» Budgets
» Borough Codes
» Community
» Audit Reports
<!- box:box3 -->
Employment Opportunities
» Application for Employment (pdf)
» SBPD Application (pdf)
<!- box:box3 -->
Requests for Proposals and Bids
<!- box:box3 -->